PLAN currently has 94 Members and 11 Collaborators.

PLAN Member Field Distribution
PLAN members indicate a primary field of study according to this taxonomy, and in some cases may indicate a secondary field. The distribution below shows how PLAN members spread out (secondary as blue atop the green primary bars).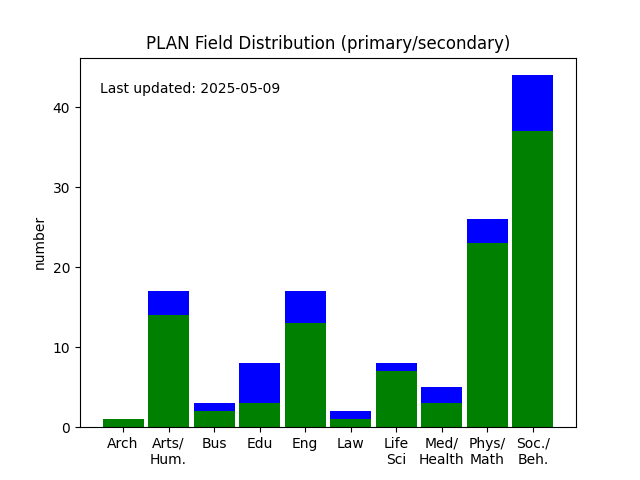 The fields, spelled out, are Architecture, Arts & Humanities, Business, Education, Engineering, Law, Life Sciences, Medicine & Health Sciences, Physical Sciences & Mathematics, Social & Behavioral Sciences.